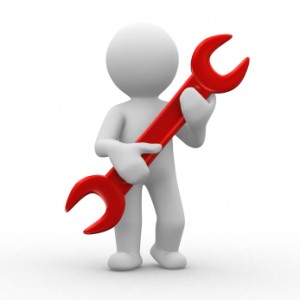 Non-Emergencies: The BEST way to submit non-emergency maintenance requests is through your Tenant Portal. Learn more about accessing your Tenant Portal here. Otherwise, you may call the office or use the contact form below to submit your request.
Emergencies: If you have an emergency, please call the office directly at (352) 335-2365 and choose option 5. Before calling, please do the following:
Power Outage – If your neighbors have power and you don't, check your breakers first and then call GRU.
Plumbing – Turn off water if there is a leak or overflow. Everything has its own shut-off except the tub and shower. Try plunging clogs. Small leaks, drips and clogged tubs/sinks are not considered emergencies.
AC/Heat – Check breakers and thermostat battery. If your AC is not cooling/heating – TURN IT OFF! You are just wasting your electricity and risking further damage to the system. ACs are not considered an emergency unless the outside temperature is above 80 (or below 50 for heat).
If it is after hours or we don't answer, you must follow the prompts and then leave a message with your name, address, phone number and problem description. Someone should respond within 1 hour unless you call after 9pm. Depending on the issue, most calls after 9pm will be responded to the next morning.
Please do not call emergency maintenance if the issue can wait until the next business day.

Print This Page